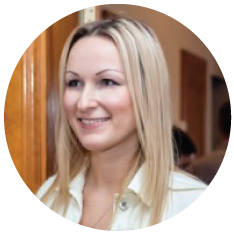 When I contacted Christina, I felt like I had tried everything I could and nothing seemed to help. I was anxious most of the time, and I got depressed easily.  Whenever I fell ill, it was like the end of the world to me. I immediately started feeling like the problem would last forever and never go away. I could take others' feelings and thoughts as my own, and then I would even feel their pain or negativity. I had no idea that I was a highly sensitive person, so I just blamed myself for being too emotional and too hysterical.
During our first free Discovery Session with Christina, I was a bit skeptical.  I was positive that I had tried everything. I didn't expect Christina to find any solution.  I thought she'd just say that she feels sorry for me, and I have to live with it or go see a doctor.
But she was listening to me so carefully and moreover, she heard everything I was trying to say.  She came up with things that hadn't even crossed my mind. The first conversation with her totally transformed my vision of the problem and the situation, so the rest of the sessions were used to make the change stick.
I have become more aware of what's going on in my head, why I'm feeling more deeply than other people, and how to deal with the anxiety attacks. As a result I've become more relaxed, calm, even optimistic and trusting. I developed a habit of daily yoga and meditations, learned to let go of negative thoughts and feelings, and I started to love myself more.
I can definitely say that my life has improved since our first session– it got better even during it. So I am sure now that if I ever have any goal again in my life, there's a person who can hear me out and help me achieve whatever I set out for myself. Thank you a thousand times!
~Stacey, English Teacher
When I met Christina, I was in a place where I felt stuck. I hired her on a whim, and I'm glad I did. Working with her gave me the confidence to pursue my dreams. After one month of coaching, I found far more clarity than I had achieved after working independently for months.
~Mary Lang, Music Therapist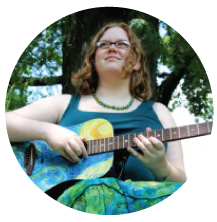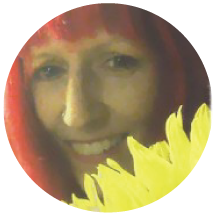 I felt encouraged to truly follow my passions, and I know that my ability to dream big is part of my success story. I really appreciated Christina's openness and patience, her willingness to work with me on scheduling, and her abundance of ideas and resources.
~Kimberlee Traub, Massage Therapist, Graphic Designer, & Artist
Christina is open and sensitive to people with a different point of view, and she has a very conscious world view. She is marketing savvy, and a creative thinker who understands and enjoys working with artistic people.
Working with Christina really helped me get clarity about what I want to do with my life. I needed someone to hold me accountable for my goals and assist me in exploring different options.
I was able to explore the possibility of starting a business through the Coaching process.  Christina helped me realize that I wanted to change direction and choose a different path more in alignment with my current goals.
~ Peter K., Accounting Student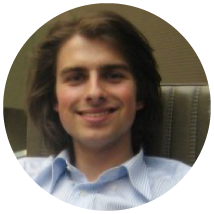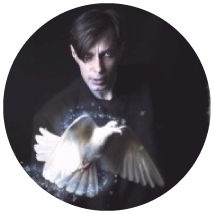 Christina helped me think more about the big picture and how small goals reached can add up to bigger things
~Steven Cambian, The Renegade Magician
Christina's Coaching helped me start EVERYTHING in relation to my goals. From the moment I had the desire to start blogging, she helped me visualize my dream. Without her Coaching, I'd still be heading nowhere.
Before I spoke to her, I was a bit afraid of how it'd turn out. I've always been a shy girl with strangers so I didn't want to feel like a bother.
 The coaching session started and to my delight, she was very kind, understanding and knowledgeable on the topics we spoke of.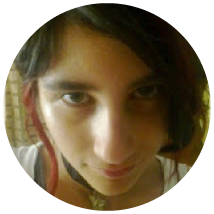 By the 30 minute mark I was already in awe at how she quickly cleared out the fog in my mind and filled in the pieces that were missing like a jigsaw puzzle.

 I have to say that I really liked her service and the dynamics of the coaching. She was punctual, organized and guided me as I spoke, clearing every doubt and to add– I could even share personal problems of my life which she offered advice to.
Another thing I'd like to note which I liked was that she offered more than 100%. When we finished the coaching services she wrapped up everything we had discussed and bundled it as my own personal e-book. I never expected that and was very touched, so it was a thumbs up for good service.
I'd go as far as to say that it's thanks to her services that I am here today, writing to you all. Sometimes all we need is a lil 'push' to take the first step and Christina's coaching services were the push I needed.
~Jessica Marie Gonzalez, Blogger & Writer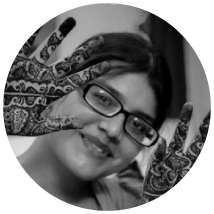 I was feeling really unmotivated and hopeless about my life—then I thought about consulting a Life Coach. Christina talks very sweetly—she made me feel very comfortable. She is a good listener and communicates very well. She understood the depths of my problems easily, which I don't feel comfortable discussing with most people.
She advised me to keep experimenting with finding my purpose, using meditation and creative visualization as a guide, and we uncovered writing as a career possibility for me. Now I've started writing daily and will explore cooking and photography as some possibilities too.
I felt very light every time I talked with Christina, and now I feel motivated to try new things in life. Even though I'm still not sure about my career or what I will do in the future, I feel motivated to experiment, start taking action, and then decide.
Sometimes you just need someone to listen to you, motivate you, encourage you, and give you a sense of direction. Christina did just that—exactly what I would expect from an ideal Life Coach!
~Kratika Chetwani, Commerce Student
Christina was in the same training program as I was for Coaches and Healers. She was very helpful and gave me some very good business tips. I found her to be very professional, personable and really passionate about what she does.
I have stayed in contact through Facebook and have spoken to her on occasion. She always gives very sound business advice. I wouldn't hesitate to recommend her as your coach.
~Mary Beth Vanderlin, Intuitive Energy Healer-Spiritual Teacher-Intuitive Artist- Women's Retreat Facilitator, www.marybethvanderlinden.info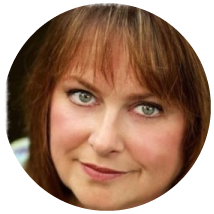 Christina is a very sensitive individual, a quality I picked up even before I started coaching with her.  Her sensitivity (which has put me at ease), has allowed me to be less critical of myself. This has enabled me to be less embarrassed about my own sensitivity and creativity, something the world does not recognize.
I would highly recommend Christina's Coaching Program to anyone who suffers from low self esteem or feels they are looked down upon because they have a hard time focusing on what they really want in life.
~Peggy Kelly, Social Entrepreneur & Wellness Ambassador for Mission 5M
I learned that a task doesn't have to be overwhelming–when you break it down into smaller steps with attainable goals, it's much easier. Meeting with Christina every week helped to keep my goals in check. Christina, you are so positive and show true enthusiasm for my business plan
~ Megan Bolger, Holistic Health Coach
After a 20 year disability it was my wish to get back into the work force.  I knew I would need help with updating my resume, and that's when Christina stepped into my life.  She helped me to see my strengths when I didn't think I had any, and she also helped to bolster my weaknesses.  Christina dispelled my fears about being out of the loop for so long.  She gave me some great ideas on how to fill in the huge gap of time since my last employment.  In general she showed me an effective way of setting up my resume to make me an attractive candidate for employment.  My experience with Christina gave me a much needed boost of confidence.  Professional, knowledgeable, skillfull and caring is how I would describe her.  I was very comfortable working with Christina and I highly recommend her.
~Ken Jeffries
I've consulted with Christina, and her advice was really insightful. I would definitely recommend her to anyone who needs help finding clarity in career or personal issues.
~Chris McDonough, lead singer of The Absinthe Drinkers
Manifest Your Best Life:
5 Powerful Tools
Do you believe it's possible to have what you want? I know it is. Learn how with my free book, Manifest Your Best Life: 5 Powerful Tools.
Implement these easy techniques into your daily life and you will soon taste the fruits of your imagination.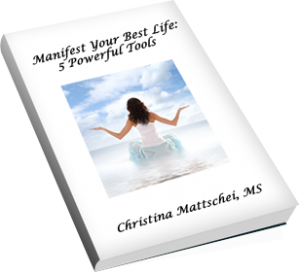 My Latest Articles
Christine Mattschei
Registration is now CLOSED Bonuses for Quick Action Takers! Sign up by October 7th at midnight to receive these exclusive
Christine Mattschei
Mindfulness is a word we're hearing increasingly often, because of its value for managing a variety of physical and mental
Christine Mattschei
When it comes to your holistic business or any project you're working on, of course it's important to stay in