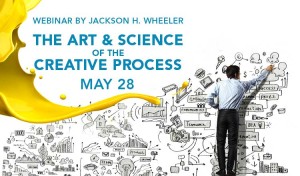 When Jackson shared with me the Personal Process of Creation technology that he discovered, I had no idea how much it was going to help me as an empath.
His full assessment of my natural skin and hair tones and the shapes present in my face revealed to us what my Personal Process of Creation is–something I have always known but never consciously recognized as legitimate. I was so blown away by what my Personal Process of Creation revealed about me that I was honored when Jackson asked me to co-host a webinar about using these processes to create, manifest, and reach goals!
By the way, if you're interested in joining us for the webinar you can sign up here:
And here is a helpful hand-out you can use to follow along and take notes during the class:
See, what I learned about my Personal Process to manifest and reach my goals is that I need to go through a stage of alone time and analysis before going any further and taking action. I think this is pretty typical of empaths who become over-stimulated easily and soak up so much energy from other people.
And this is an approach *not* typically supported and encouraged by society. Notice that if *your* Personal Process is different from that of most people around you and what they encourage, you can easily find yourself doing a lot of second-guessing. You may find yourself pressured to approach the sacred art of manifesting your desires in a way that is completely unnatural and forced for you.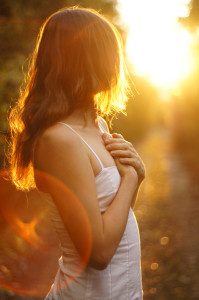 It's too easy for us empaths to focus on what other people want us to do, what their feelings are, and how they think we should approach any process. Jackson's teachings have helped me accept myself and become more conscious of my Personal Process.
The key lies in understanding how the creative process works in each and everyone of us in connected, yet distinct ways. Even empaths may have slightly different Personal Processes. But while we all use the same fundamental abilities in order to create, we each have a unique path we take every time we make something real. This path we take is the Personal Process of Creation.
The Personal Process of Creation is based on The Harmony Patterns, natural phenomena found all throughout Nature, including humankind. The Harmony Patterns can be seen in your Visual Design Elements: this means that your Personal Process of Creation is directly connected with these patterns found inside you–including the trait of being an empath.
By determining your Personal Harmony Pattern through an empirical testing method called the Harmony Analysis, you can learn your Personal Process of Creation. Of course there are truths you already know about yourself, but this pattern is not something you need to guess at. I really love that there is an empirical method for getting clear about what your patterns are. It's like having a test done that reflects the nature of your soul. And this in turn helps you to become more conscious, gentle, and acknowledging of your true self.
Learning your Personal Process of Creation will take your creative abilities to a whole new level, giving you the knowledge you need to create with freedom and ease in the way that is unique for you. You will understand why you get stuck in certain phases of your work and how to easily overcome those obstacles–you will transcend the barrier between chaos and creation. You will be able to follow your own path in the creating and manifesting process–not the path that most success gurus teach, which may or may not be right for you.
The Personal Process of Creation applies not only to artistic endeavors, but also to any project you undertake, whether it be a project around your home, in your business, or with one of your hobbies.
The Personal Process of Creation describes how you get anything done and learning it will guide you in any project from the initial idea to the concrete, tangible reality.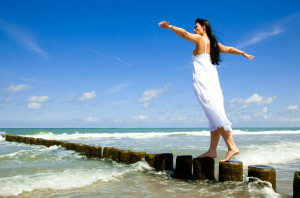 For instance, my Personal Process of Creation is to spend time in quiet thought analyzing what feels right to me first before making a decision. While other people are jumping ahead with a ready/fire/aim approach, I'm usually hanging back slow to warm up, testing the waters… A lot of this is going on for me unconsciously, I think.
But pretty quickly, I'm also starting to collect data and research my ideas. I've noticed I tend to move through these two stages in tandem. I'm still thinking and analyzing what is right for me while I research and gather information about what I'm working towards.
Then comes my favorite part–the actual manifesting in the manifesting process. This is something empaths tend to be quite good at. We tend to have a greater sense of our intuition that we can use to co-create our desires in synchronous ways.
And then finally, we need to take action. We need to identify the little things we can do every day that will lead us to what we're working towards. This is often tricky for empaths. Once you take your ideas out of your head and into the world, you'll start to get feedback from others and face distractions that can be overwhelming. This doesn't mean that you need to stop moving forward or that you can't. It just means that you need some support and tools. Having knowledge about your Personal Process can help here, whether this is your weak area as an empath or not.
If you'd like to learn more about the Personal Process of Creation and discover yours, Jackson and I are hosting a free webinar tomorrow called The Art & Science of the Creative Process. Even if you can't make it live, a replay will be sent to you if you sign up.
You can get on the list here:
Do you have any guesses about what your Personal Process of Creation might be or how it could help you to know? Do you think empaths have a different process than most people? Leave a comment below and let me know what you think!
Will you be joining us on the webinar? I would love to see you there!